Hi Friends!
I just finished up this little Reading Can Take You Anywhere packet! I'll be completing these activities toward the end of the week and next week.
Here's a sneak peek at the packet:
'

In this 40 page packet, you will find:
- A Book Celebration Invitation
- A Special Bookmark
- "We're Off On a Book Adventure" Postcard
- A Write Your Own Author Study (students research an author and write a mini-report about that special person
- A Reading Log Board Game
- Graphic Organizers and Printables (favorite book, problem/solution, cause/effect)
Please view the Preview to see more of what is included!
You can grab it at my TPT shop below!!!
Enjoy!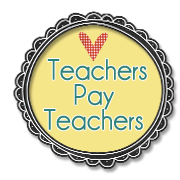 I'll give this packet away to the first THREE friends who comment (with their e-mail addresses). in your comment, tell me all about YOUR favorite book (adult book or kid book).